Jiangsu SANDI Vehicle Manufactory Co.,Ltd.lies to the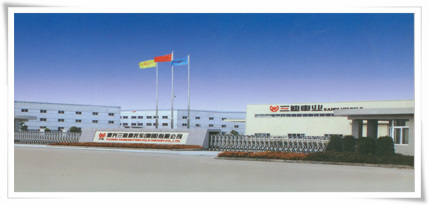 north of the Grand Jiangyin Bridge on the Yangtze River in Jiangsu Province. Sandi is one of the largest enterprises in Jiangsu Province, and Sandi brand is a very well-known brand throughout China.
Our company cooperates with famous colleges and scientific research institutions.Sandi products including 90cc, 100cc, 110cc, 125cc, 150cc, 200cc, 650cc, 800cc and 1000cc series three-wheeled motorcycles,tricars and trucks.
Our factory owns production lines for punching,welding assembly, painting assembly and modern assembling line. We also own modern testing equipment. Sandi

has been confersed by ISO9000 ,CCC, USA EPA ,DOT AND EEC certificate. Depending on the newest technology, our products are welcomed by the users all over China and exported to Southeast Asia, Africa, South America and other regions worldwide.
we welcome you to visit us and cooperate with :SANDI.